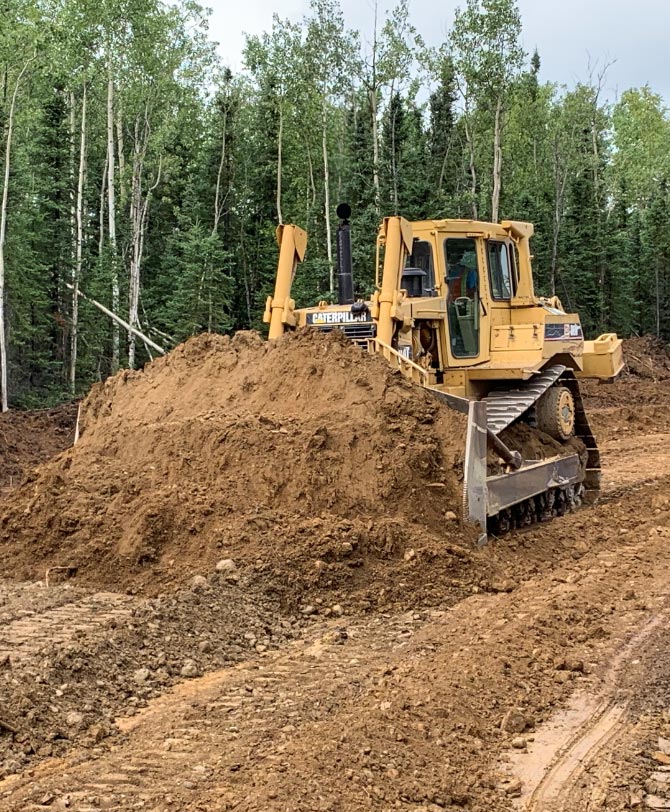 Family Owned Alaska Business
What started out as a boy playing with Tonka trucks in his yard, has grown into a full service, multi-generational, family owned company. As lifelong Alaskans, Troy and his wife Angie have learned to navigate the unique challenges of working in the Interior. Starting out with just a Bobcat and a 2 yard dump truck, they began installing lawns and performing small snow removal jobs. In 2000, they added a 10 yard dump truck, grader and loader to their fleet and formally started Hawks Enterprises.
As the business has grown, Troy & Angie's children have worked right alongside them. At the age of 4, their oldest son, Charlie, started "driving" the Bobcat with his dad, and his love for big equipment has only grown since then. Charlie is now Troy's right hand man and is continuing the tradition, having his own son join him in the equipment on occasion as he works. Cloe, their daughter, is a valuable asset to the team, operating equipment and assisting in ground maintenance
Over the last 20 years, their scope of expertise has grown and Hawks Enterprises now offers landscaping, commercial grounds maintenance, land clearing, forestry mulching, and earthworks projects, such as gravel roads, and site prep. During the winter months, they tackle residential and commercial snow removal, plowing and sanding.
The Fairbanks and North Pole communities have played a huge part in the lives of the Hawks' family and they are proud to serve you.